$

19.95
Raine's Digital Edition All Year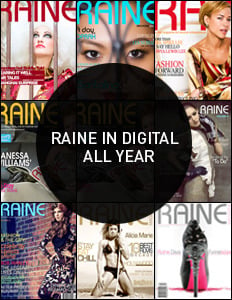 Receive Raine quarterly - right to your Desktop
View from your laptop, PC, or IPad at your leisure.
Print the pages or save the pages you want to share. Our digital editions are created to give you as close to the experience as reading
it in print as possible.
Discover the must know entrepreneurs in fashion, entertainment, culture and technology today!
Save it now on your desktop as a PDF download!