$

79.99
Raine's Print Edition - includes a year of free digital editions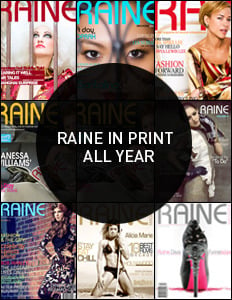 Receive Raine quarterly - right to your mailbox and inbox.

Raine is the first insider's resource to the coolest entrepreneurs, latest fashion and must have tech toys.
Discover the newest stars in fashion, entertainment, culture and technology.
Our mission: Inspire. Empower. Deliver the must know entrepreneur.
Start Receiving Raine Magazine today.