$

5.00
Volume 13 - Fashion and Style Issue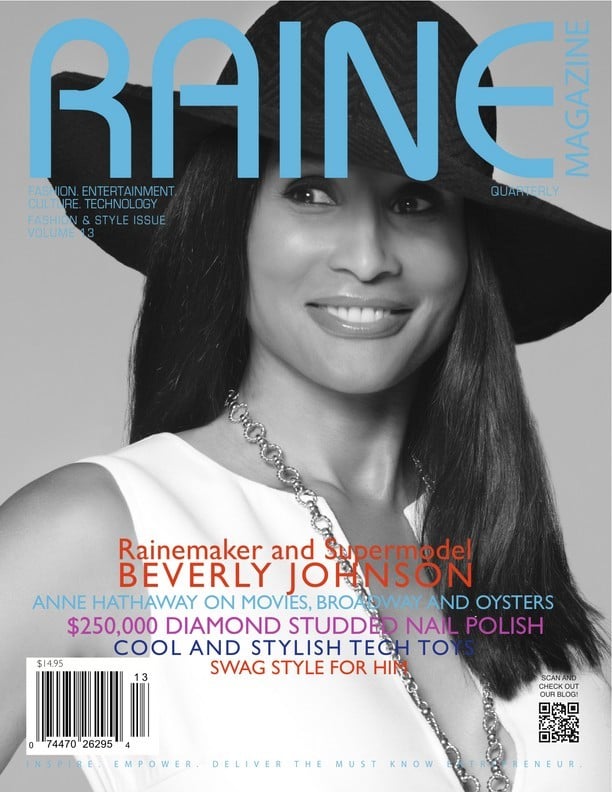 Fashion Icon and Cover Model Beverly Johnson is on a roll! With a television show and
exciting new business ventures, Ms. Johnson shares her thoughts on modeling and being an entrepreneur.
Diamonds, cool tech toys, breathtaking marinas, and the most expensive nail polish in the world -
this Fall Fashion Issue is packed with swag style for him, great beauty tips and lifestyle treats for the most
discerning of heart.
PUBLISHER:
©Raine Creative Holdings
SIZE:
US LETTER 8 1/2" x 11"
DELIVERY TIME:
Within 14 days in your mailbox
(wherever you are)