$

5.00
Volume 17 - Fashion and Style Issue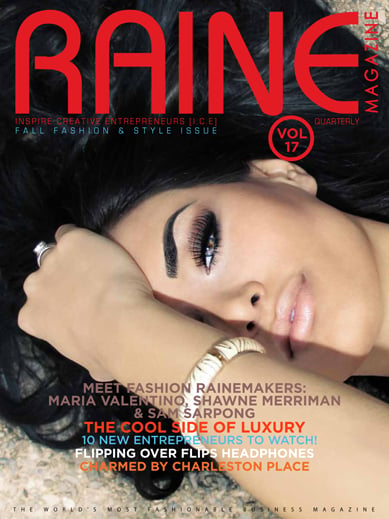 100 pages of Wow! Jet setting style, the Fashion Film Awards and the coolest must have's - our annual Fashion and Style Issue is packed with a punch!
Get to know 10 entrepreneurs to watch and meet the stunning young business owner & designer, Maria Valentino.
She's featured in our newest line up of fashion and style's must know Rainemakers along with NFL's Shawne Merriman
and BET's & MTV's Sam Sarpong. They join HGTV's favorite cousins and the billion dollar empire: Wayfair.
Beyond money, success and fame - we bring you tech toys to flip over as well as charming and passionate destinations to
add to your bucket list. We give you a sneak peek here so, don't wait another minute - take a look and then purchase your full copy today!